Preparing Your Home For Lease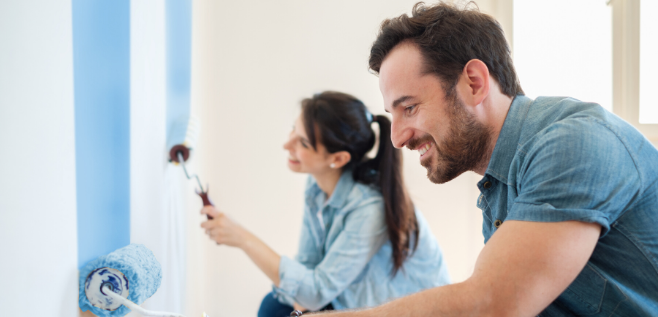 Our team of Property Managers have a wealth of experience and therefore know what tenants look for when seeking a property to lease.
As we know, most people judge a book by its cover and that's why it is imperative that your investment is presented to its best potential to attract a quality tenant to the property. To achieve the best price for the investment, the features that make the property unique need to be highlighted and there needs to be minimal distractions. Negatives give tenants bargaining power and lead to price reductions and this is what we need to avoid.
We believe preparing your home for rent should be a simple and smooth process. By ensuring your home is rented in good repair and clean conditions means that it will attract the most suitable tenants and will be maintained to a high standard. This following checklist has been developed for you to work through to prepare your home.

You will also find links below to download any relevant documents regarding the legal requirements when leasing a property.

If you have any further questions, please do not hesitate to contact your Property Manager for further advice.


Interior Preparation:
Paint and touch up interior walls, doors and frames
Walls to be cleaned, superficial hand marks, bluetak removed etc
Light fitting to be cleaned and bulbs working
Doors, surrounds and light switches to be cleaned of hand marks
Skirting boards and sills, door tracks, window tracks cleaned and dust free
Soft curtains laundered & re hung correctly. Venetian blinds cleaned
Vertical blinds vacuumed or professionally cleaned if needed. All weights and chains to be in place.
Fly screens to be cleaned inside and out, if any holes are present, replace the mesh.
Carpets to be professionally cleaned and receipt provided
Make necessary repairs/replacements (tap washer/ shower curtains etc)
Shower screen, all tiles, grouting, bath, basin, cistern, bowl inside and out, lid, seat all to be cleaned.
Floor tiles washed and floor grout cleaned.
Vanity basin clean inside and out, mirror cleaned
Ensure there is no presence of mould and water stains
All kitchen cupboards inside and out, drawers inside and out to be cleaned
Oven door, chrome racks, enamel trays etc inside and out to be cleaned and grease free.
Griller cleaned inside and out, rack tray cleaned, no grease
Hot plate cleaned, stove surround cleaned no grease.
Range Hood, Extractor Fan clean and light working
Kitchen sink cleaned, all surrounding tiles clean and grease free.
Clean internal and external dishwasher.

Exterior Preparation:
Mow and edge lawns including council strip.
Rake leaves
Clean in and around reticulation heads and set reticulation to watering days
Sweep paths, patios and verandas
Remove weeds from gardens, lawns and pavers
Prune trees and shrubs
Clear gutters and downpipes, and pain if necessary
High pressure clean external surfaces
Clean empty bins and remove from street view for photos
Wash windows, sills and flyscreens
Remove all cobwebs
Tidy the exterior of house and touch up pain if necessary
Clean External Doors, Screen Roller Doors and Door Frames
Clean front door mats or replace
Install a letter box if needed
Install a clothesline if needed
Ensure all areas are level so not to pose a trip hazard
Grease and oil stains to be removed from garage floors and driveway pavers
Clean pool if you have one and ensure all pool equipment is in good working order
If a swimming pool is present at the property, please supply a copy of a water test completed by a professional.
Organise and tidy garage
Share